JUVO + Head of People Culture
---
JUVO+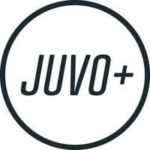 Head of People Culture
CONTACT: Christopher Andreoli
Insights About this Role
Juvo+ continues to grow rapidly, now surpassing 400+ employees worldwide as the company starts positioning itself to eventually go public. This has created a pressing need to raise the level of its HR function. The company's newly-created position of Head of People and Culture – reporting directly to the CEO – is a critical hire who will add process and professionalism to this function.
As with many fast growing startups, HR at Juvo+ has lacked consistency, exacerbated by its global footprint. The company needs a consummate, multi-faceted HR pro who not only has technical and academic knowledge, but possess a wide range of skills and experience needed to create an end-to-end, best-in-class HR operation. This starts with where the company is now, and leads to where it will be as a public company, and everything in-between.
The Head of People and Culture will bring a clear vision of what the HR function should look like now for Juvo+, and later as the company continues to scale and goes public. This includes experience taking a company that's "not there yet" in terms of its HR sophistication, and – in ways that are culturally appropriate for Juvo+ – taking it from current state to where it needs to be.
This is not simply about change management or project management. It is much bigger. The Head of People and Culture will need to be part change-agent, and part teacher, asking managers for things they may not have thought they needed to do before (such as creating job descriptions); showing them how to do them and explaining why they are needed.
On the cultural side, the Head of People and Culture will help the rest of the company adjust to a new, higher-level HR environment, facing compliance and regulatory requirements that haven't existed before for Juvo+. HR "academic" knowledge is table stakes for this role. Juvo+ needs someone who can go well beyond that, with experience working in-house, interacting cross-functionally with different departments, different personalities and different approaches to managing people.
The Head of People and Culture must bring the vision to identify the top 10 (or 8 or 15) things that need to be done, define how to prioritize them, and make sure they happen.
There will be plenty of support, starting with a team of four, and expanding as needed, backed by a business case as to what is needed and why. Necessary technology is easily greenlighted, including a learning management system already anticipated.
Core Competencies and Must-Haves
A seasoned and well-rounded HR professional with a passion for people and their development.
Experience in a startup/emerging growth company where construction (design, build, and manage change) rather than maintenance, improvement and polish was the HR charter, with heavy hands-on involvement vs. ivory tower strategies.
Been where Juvo+ is going from a scaling perspective; worked in organizations of 300-500+. growing rapidly and globally.
Proven background serving and solving HR problems for heterogeneous, diverse employee populations – from creative, technical and knowledge workers, to hourly warehouse, logistics, and call center – with a variety of backgrounds and levels of motivation/ambition.
A true HR leader who has dealt effectively with adversity: Documented evidence of navigating highly challenging (turnaround, hyper growth, downsizing) situations which revealed the grit, perseverance, and determination required to make real-time assessments, drive critical decisions, and execute to plan.
Superpowers across organizational design/development and performance management which created a virtuous cycle resulting in high performance teams and happy, highly engaged employees.
The Nice-to-Haves
Have managed a global HR function. With 250 of its 400 current employees outside the US., a strong grasp of the intricacies of managing a global workforce HR function will be important for this role. This experience doesn't necessarily need to include China. It could, for example, be Mexico, EMEA or other geos. Global experience is not an absolute, however, as long as the Head of People and Culture has rock-solid US domestic expertise, and is willing to tackle the international component.
Experience with similar business models and operating environments, such as distribution, e-commerce, supply chains and manufacturing is a plus.
Public company experience (ideally have prepared for and been through an IPO). Proficiency with the risk, compliance and statutory components that must be covered as a company moves toward going public.
Track record as a workplace, culture, employee engagement programs innovator resulting in great places to work and progressive cultures. Experienced with multicultural employee populations (ideally speaks a second language).
Key Mandates and Responsibilities
Survey the current state of the HR function, calmly and coolly triage the landscape and judiciously select the highest priority places to spend time needed to elevate HR to world-class status. The Head of People and Culture will need to assess, prioritize and make, thoughtful choices to prioritize and solve issues and move on to the next one as Juvo+ continues to grow.
Bring a high degree of judgment and organization; an ability to clearly see the company's current state, and chart a path to the next stage – recognize what's missing or falling short now, and work from there to fill the gaps. This will include, for example, shoring up policies and process around employee classification, safety and leave policies, promotions policies, benefit plans and onboarding systems & processes.
Assess the current recruiting, interviewing and hiring process; install standards and professionalize it. Add appropriate technologies and systems as appropriate.
Be the "HR 101" instructor to the rest of the company.
Lead by example; create a department that is cohesive, innovative, and results driven. Develop a departmental culture that establishes HR as a proactive and consultative business partner to the rest of the company.
Lead/oversee support to the senior management team related to executive compensation and benefits and company-wide talent management/succession planning.
Define and implement effective documentation for job requirements, career path setting and performance management.
Review, align and revamp compensation programs across the company as needed. Ensure that Juvo+ has effective, highly competitive compensation and merit increase programs.
Create and deploy effective training programs that support employee development, increased satisfaction, and overall business objectives.
Act as liaison with legal on labor related issues as appropriate; track and manage all compliance reporting.
Guide management through change management initiatives including organization design, evolution, and development.
Build relationships with employees at all levels; ensure that new hires are integrated effectively into the organization.
Work with senior management to develop effective employee communication programs and continue to define and refine the Juvo+ culture.
Personal/Cultural Characteristics & Fit
Highly organized, master of prioritization and attentive to details.
Unflappable. Calm under fire and adept at dealing with difficult personnel situations. When the going gets tough, able to solve problems and achieve desired results.
Accountable for change and true outcomes.
A Leader "of every pronoun".
A Builder and, at times, inventor. Beyond applying the playbook, can figure things out on the fly. Thrives on leading change and moving an organization from chaos to order.
Smart & nimble: A proven "quick study" who has adapted quickly to changing technologies, models and market dynamics.
Credible: Highest standards of integrity, honesty and judgment.
Charismatic communicator: A polished presence with self-confidence; articulate; able to convince and motivate others and inspire teams.
Decisive and driven to succeed: Able to drive critical-path decisions, prioritize and resource projects and programs that will ensure success; unquestioned work ethic.
Analytical and adept at collecting and using data to improve operations and make better decisions. Comfortable with analytical tools and techniques.